Inergize Cold + Hot Plunge Tub & RedRush 360 Body Light
Regular price
Sale price
$5,319
Unit price
per
Sale
Sold out
Look 10 years younger, double your energy and change your life with the Inergize Hot + Cold Plunge and RedRush 360 gift with purchase bundle. Inergize Cold Plunge Tub cools to 37F or heats to 105F and the tub has a compact 4ft footprint and 30" of depth for full-body submersion. 360 RedRush combines both red light and near-infrared to help you look, feel, and perform better.
For a limited time, get a free RedRush360 ($529 value) plus $300 off our Cold Plunge. No code needed – just checkout, and the discount will automatically apply. Hurry, this Deal expires on 11/30/23 and we only have 34 bundles. Cold plunge ships 1-2 business days, red light ships 10th of December.
Promotion available only while supplies last. Cannot be applied retroactively to existing orders or combined with any other offers or discounts. Offer valid for a limited time only and subject to change without notice - discount will likely be decreased on 11/30/23. 
Included With Your Cold Plunge & Red Light

+

-

Inergize Hot + Cold Plunge Tub ($4790 Retail Value)
RedRush360 ($529 Retail Value)
Free Safety Glasses
Free Shipping (lower 48 states)
Duffle Carry Bag
Quick Connect Hoses
Fabric Top Cover
Inflatable Top Cover
Hand Debris Net
4 Months of Sanitation Solution
1 Micron Filter
Garden Hose Drainage
Dual Action Hand Pump
1-Year Warranty Inergize Hot + Cold Plunge Tub
2-Year Warranty RedRush360
Powerful Features: Cold Plunge

+

-

Cools to 37F
Heats to 105F
0.8 HP Chiller
Clean water 24/7 with filtration
15-min inflatable setup
App controlled
Tub rolls into duffle bag
Super comfortable
Deep 30" Design
Indoor or outdoor use
Powerful Features: Red Light

+

-

FDA Class II Registered Medical Device
Power: 360 Watts - Voltage: 100-240V (Works Worldwide)
LEDs: 120 x 3W LEDs (60 x 660nm / 60 x 850nm)
Treatment Area: up to 24" x 60"
Treatment Time Per Area: 7-10 Minutes
Irradiance:
250 mw/cm2 max
100.5 mw/cm2 at 6" - deep tissue
47 mw/cm2 at 18" - energy
15 mw/cm2 at 36" - skin
EMF: 0.0uT at 6"
Size: 10.6" Wide x 16.3" Tall x 2.6" Thick - Weight: 13lbs
Cooling Fans: 2
Lifetime: 50,000 Hours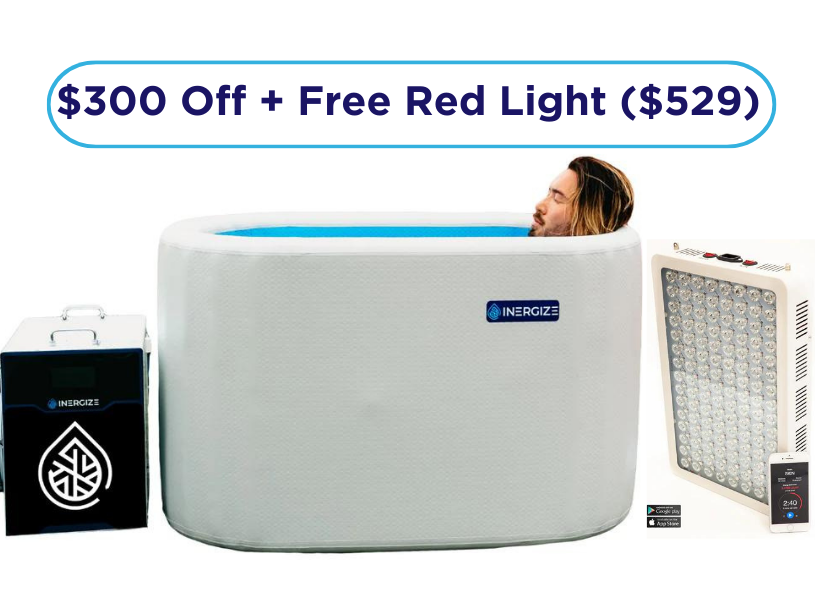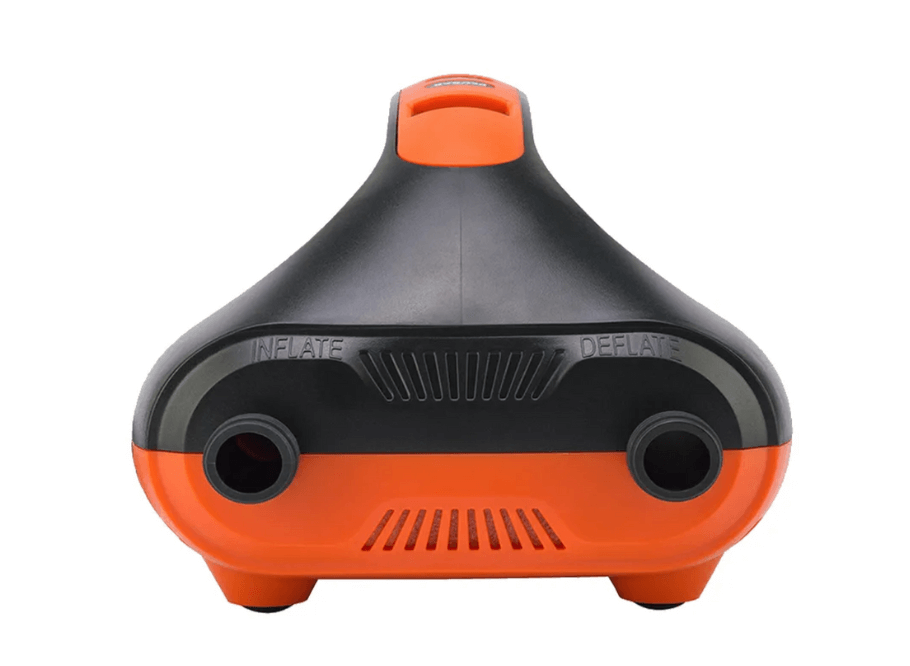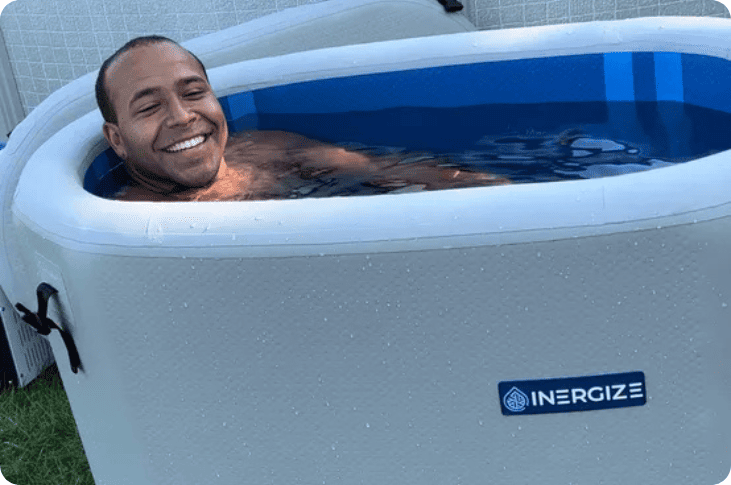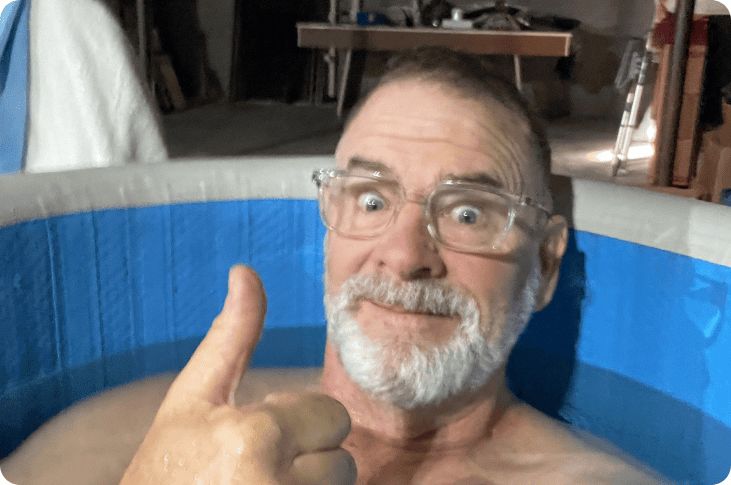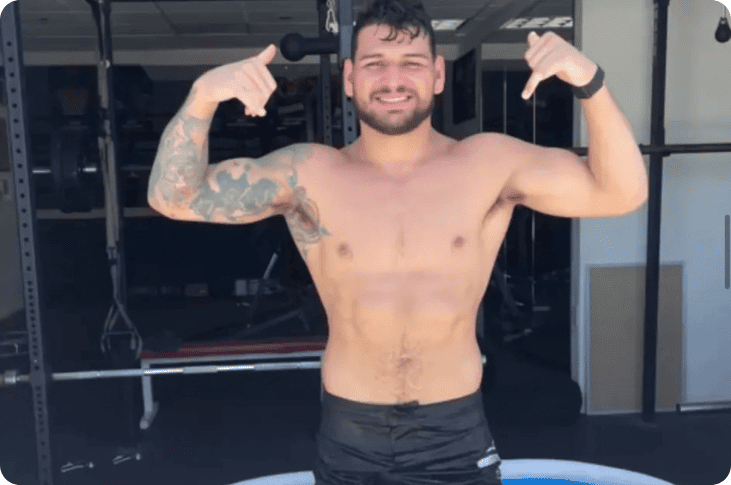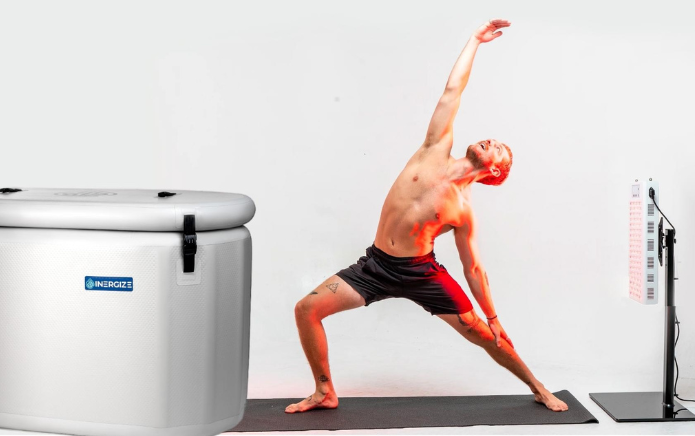 Unleash Your Potential in 7 Min: Cold Plunge + Red Light Routine
Banish fatigue and reclaim your vitality with just 3 minutes in the cold plunge, followed by 5x minutes of red light therapy. Experience an energy surge, accelerate recovery, strengthen immunity, melt away unwanted fat, soothe inflammation, and say goodbye to wrinkles.
Inergize Cold + Hot Plunge Tub & RedRush 360 Body Light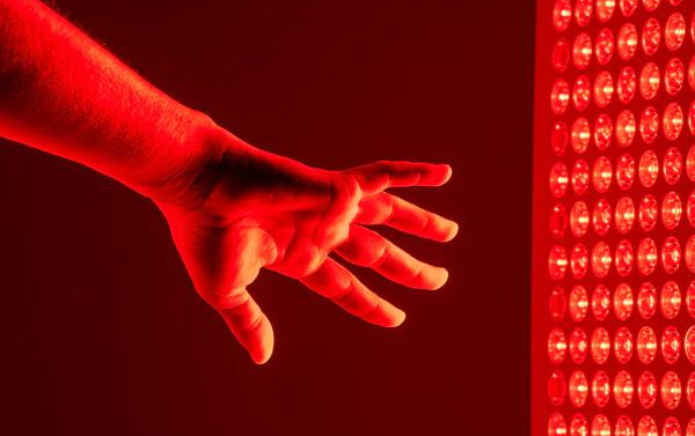 Feel Better
Unlock your body's true potential. Increase energy, reduce inflammation, regulate hormones, and boost immunity. Early research has shown the possibility of combatting depression and anxiety when using red and near-infrared light therapy in combination with other treatments.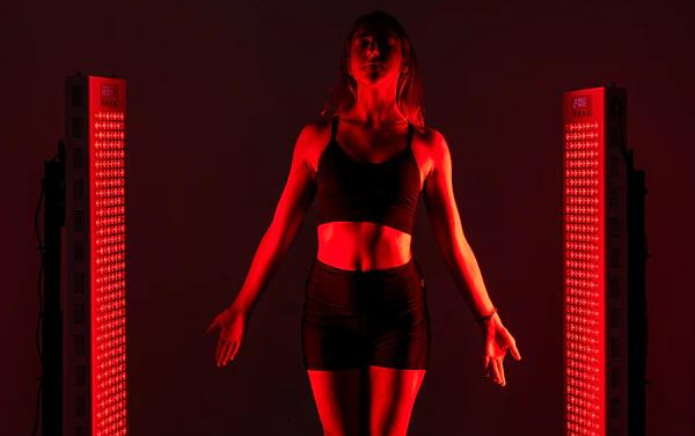 Look Better
Experience scientifically proven anti-aging benefits and improved skin health. Reduce wrinkles, color patches, hyperpigmentation, and skin discoloration. Research has shown it can enhance the production of collagen for skin rejuvenation.
Inventing a
Category of Our Own
Inergize Cold Plunge Tub is more portable, more powerful and 2 degrees colder than other cold plunges at higher price points. It combines the best features of all of these categories to make a cold plunge that's portable, powerful and affordable.
Portability
Tub Weight
Min Temp
Coolin Power (HP)
App Control
Internal Depth Perfect for People Over 6ft
1 Person Install
Cost
Excellent
25 lbs
37°F
3/4HP
$5,190
Poor
150 lbs
39°F
1/4HP
$4,990
Poor
300lbs
33°F
1/2HP
$9200
Poor
375lbs
39°F
1/4HP
$9699
15-Minute Installation
Take cold water therapy with you. Perfect if you frequently move home, road trip or attend/host events. The take down is a breeze with the lightweight 25lbs tub, dual-action hand pump, garden hose drainage, quick-fit hoses and duffel bag.
Portability
Tub Weight
Min Temp
Coolin Power (HP)
App Control
Internal Depth Perfect for People Over 6ft
1 Person Install
Cost
Excellent
25 lbs
37°F
3/4HP
$5,190
Poor
150 lbs
39°F
1/4HP
$4,990
Poor
300lbs
33°F
1/2HP
$9200
Poor
375lbs
39°F
1/4HP
$9699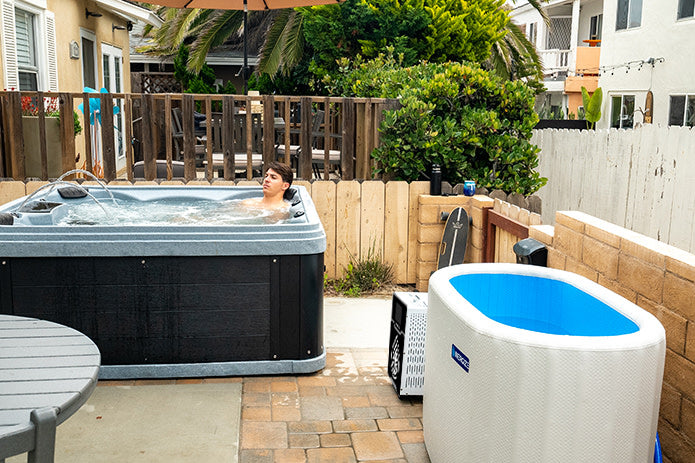 Powerful Chiller Keeps Water Cold
The 3/4HP chiller maintains cold temperatures in almost any environment as it cools the water from 65°F to 37°F in about 4-5 hours.
#1 Game-Changing
Habit for Winners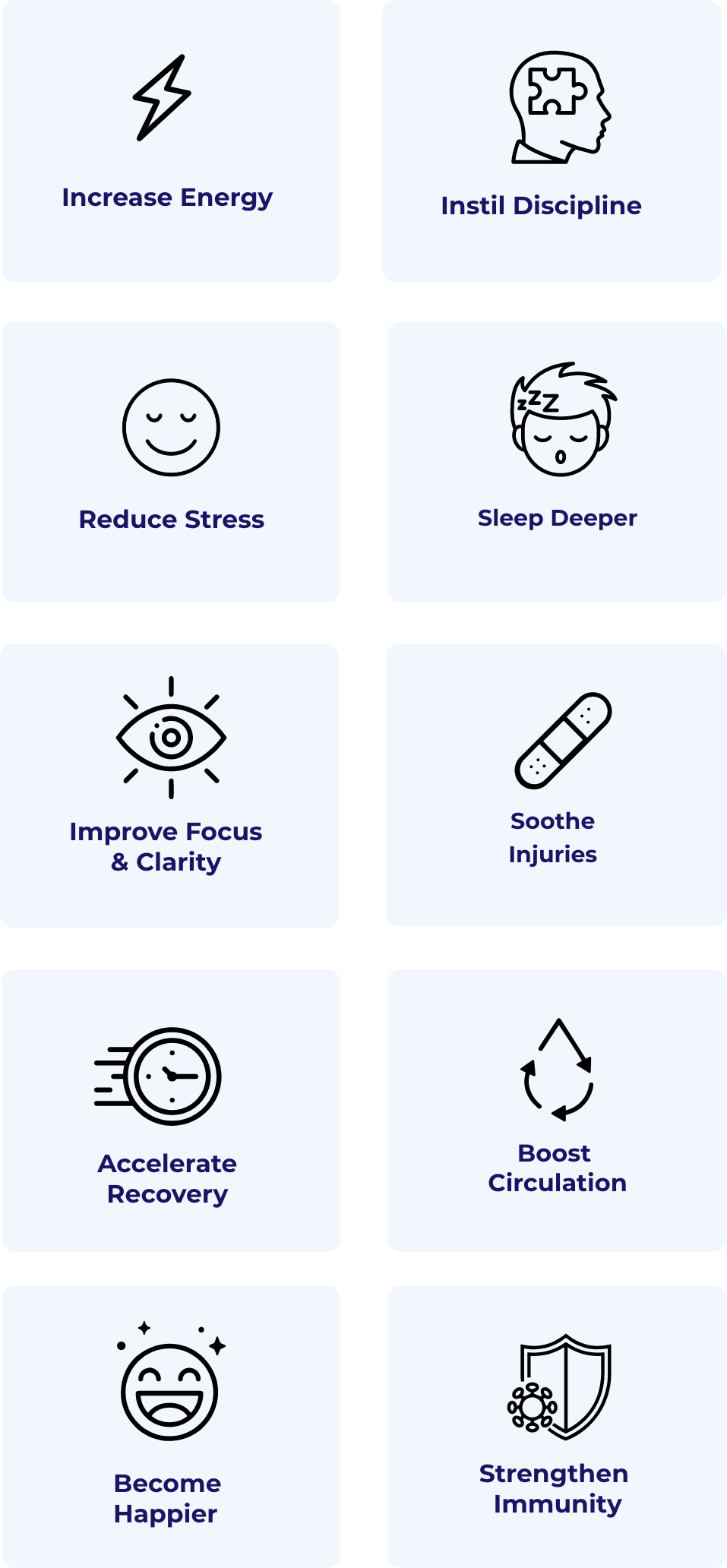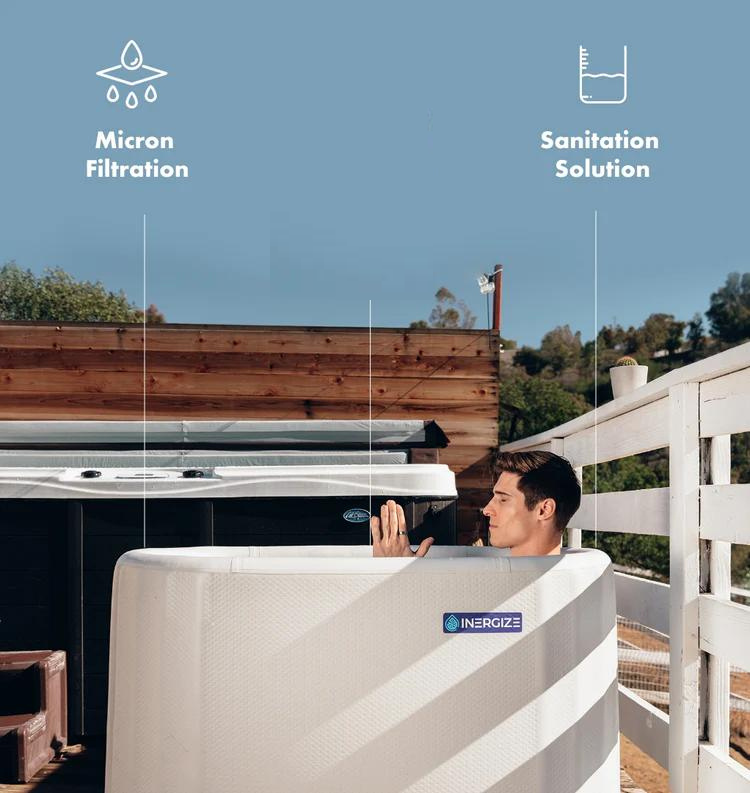 Clean Water for Low Maintenance 
The filtered, sanitized water requires less frequent replacement so you can plunge more often without the dread of emptying it every 2 weeks.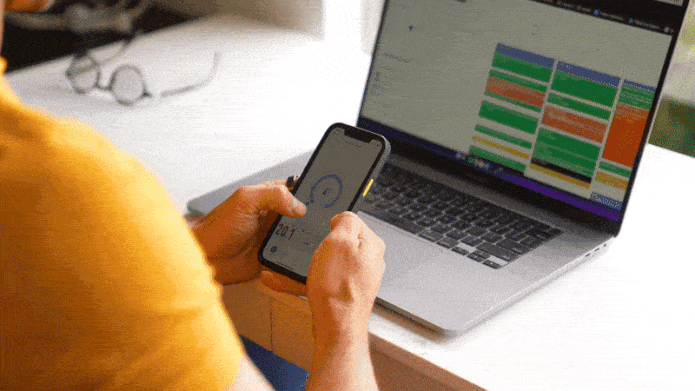 The App: Remotely Control Your Temperature & Schedule
Once the chiller is connected to the WiFi network you can control it remotely via the app and customize your temperature.
Value Your Time?
This Plunge is For You
Inergize Cold Plunge Tub is for people who have more important things to do rather than dealing with DIY, repairs, fetching ice or constantly replacing dirty water.
Water Replacement
Frequency
Each Plunge Setup Time
After Install
30 min+
Commute to shop
for ice + waiting
for water to chill
40 to 50's
(Irregular
Temperatures)

Water Replacement Frequency
Installation Time
Each Plunge Setup Time After Install
Resting Water Temp (F)
2-4 Weeks
12+ hours
0 min
Low 30's
2-4 Weeks
0 min
30 min+ Commute to shop for ice + waiting for water to chill
40 to 50's (Irregular Temperatures)
Collapsible content
Cold Plunge Dimensions & Requirements

+

-

Tub Exterior: 51 x 28 x 30 in
Tub Interior: 43 x 20 x 30 in
A grounded 120V/60 HZ power supply on 15A circuit is required. The chiller is not multi-voltage and cannot be used in countries that do not supply 120V/60hz power. The chiller has an input power of 700W.
Place the Inergize Cold Plunge Tub and chiller on a flat surface inside or outside.
If you're placing it on a deck or balcony, make sure it can support the weight 600-700 lbs.
Cold Plunge Maintenance

+

-

Replace micron filter once per month with included wrench.
Sanitize the water weekly.
Cold Plunge Specs

+

-

Tub Outer Dimensions LWH: 48" x 27" x 30"
Tub Interior Dimensions LWH: 42" x 20.5" x 30"
Tub Weight: 25 lbs. empty and 600-700 lbs. full of water
Chiller Weight: 60 lbs
Noise Level: 50dB
Volume 60-70 gallons
When Will Cold Plunge & Red Light Ship?

+

-

The Inergize Hot + Cold Plunge Tub is in stock right now and will ship in 1-2 business days, the RedRush 360 will ship the beginning of December.
What is Warrenty of Red Light and Cold Plunge?

+

-

2 year warranty for RedRush 360
1 year warranty for Inergize Cold Plunge
Why Does it Have Both Red Light and Near Infrared Light 

+

-

The ultimate personal red therapy body light to help you look better, feel better, and perform at your best. Includes both scientifically proven bio available light wavelengths:

660nm RED light for skin rejuvenation and surface smoothing
850nm NEAR-INFRARED light for tissues, joints, and muscles
How Does Red Light Therapy / PhotoBioModulation Work?

+

-

It's pretty simple actually. It helps your cells do their jobs better! It does this by knocking out stuck nitric oxide in the mitochondria of the cell so oxygen can get back in there and boom, you've got increased ATP production = more energy for the cell to do it's job.
How Do I Use my Red Therapy Light?

+

-

Simple! Just place the device on a table, chair, or the ground. Position yourself 18" away and expose the desired area of your body to the light for 5-7 mins and enjoy the benefits :)
Do I Need Safety Glasses with this Light?

+

-

All of our products come with glasses for free. Our RedRush lights are very bright and if you have any eye issues (or any other health conditions at all) you should always talk to your doctor before using a device like RedRush. These wavelengths (660nm & 850nm) have been shown in multiple studies to be beneficial for the eyes and are currently being studied for treatment of certain eye diseases. However, due to the level of brightness it's a good idea to wear darkened safety glasses, turn on the light away from you, and let your eyes adjust before shining on your face / eyes.
How Long Does it Take to Feel a Difference?

+

-

Great question. Most people feel at least some difference in energy and a nice "glow" to their skin right away. 8 weeks of daily use is the rule of thumb to see more dramatic effects. Why 8 weeks? This is the length of most skin benefit studies. For other uses like muscle soreness and joints some feel a difference right away and for others it can take up to 8 hrs after use to feel the full effects. Beyond that for the more systemic whole body health benefits (like muscle growth during strength training) it can take several weeks of using once per day in order to feel a difference. For best results we recommend treating for 5 days, then taking 2 days off, then repeating this cycle. Remember the way it works is by helping your cells do their job better, so it's still up to your cells to do the work once they've gotten the boost from the RedRush. So if you want to boost results, eat well, stay hydrated, and make sure to relieve stress as much as possible.
Total 5 star reviews: 68
Total 4 star reviews: 0
Total 3 star reviews: 0
Total 2 star reviews: 0
Total 1 star reviews: 0
100%
would recommend this product
Customer-uploaded media carousel. Press left and right arrows to navigate. Press space or enter to open more details.
Slide 1 selected
Addictive!

Having plunged in various cold plunges I am MORE than happy with my Inergize plunge. It is easy to maintain, works very efficiently, and doesn't take up too much room. The company is very responsive to any and all questions which fortunately have been very few.

I find myself plunging nearly daily now and feeling the benefits immediately. HIGHLY recommend Inergize.

Awesome Plunge Pool!!

Easy to set up ! Portable ! High Quality build, definitely recommend.

Anthony L.

Verified Buyer

Worth Every Dollar!

This is one of my favorite purchases of my life! I use it almost every day. Easy to use. Easy to clean. The water stays fresh and cold. The filters are affordable too. I could go on and on. Makes plunging so convenient, and because it is convenient I do it often.

Can't believe it's as good as the hype

I had an issue getting started but team at Inegize got right back to me and after we got it going the owner even reached out to see if I wanted to chat with him. I can't believe how much it improves my mood and overall well-being.

DO

I am OBSESSED with my tub

I began my cold water immersion journey about 3 years ago, started with cold showers only but that wasn't enough. I then purchased a livestock tank which was difficult to titrate given my geographic location, I did a lot of research, portability and cost were always a big roadblock. Finally, I stumbled upon Inergize Health and I can honestly say, it is THE BEST option out there. I am amazed at how easy it is to setup, use and maintain. It is the only one out there with app control and gives you the HOT water option too. I will never go back to any other plunge tub. I have to also mention that Ciaran deals personally with any questions you may have in a timely fashion. Do yourself a favor and go get yours asap!!!!
Reviews Loaded
Reviews Added